Because this is what he said in class
When did this change come about? I'm talking about the sudden abundance of information we have access to us. We were once reliant on legacy media such as newspaper and television to inform and entertain us. Now with access to the internet we have been given the option to choose the information we want. In fact we are not limited to just finding information. We can now create our own content and post it on different platforms. Just like how reddit work and even 9gag.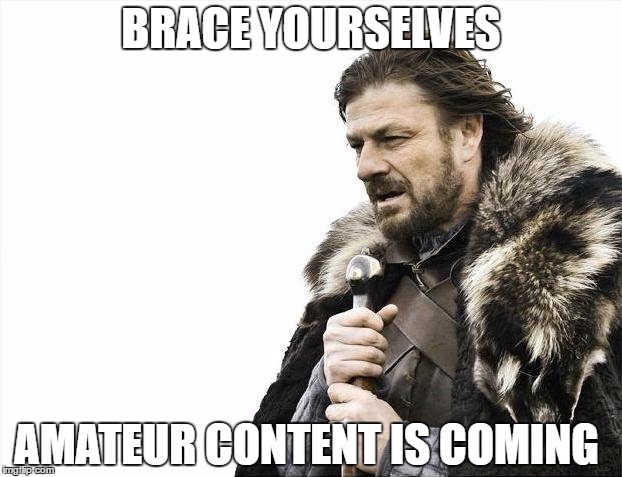 Now having said that we are now overloaded with this sudden surge of amateur content. Do not fear as we are able to decide which content we appreciate most with up and down votes. What is happening here is that the information is turning into a long tail. This means that the top or most viewed content will be at the front and the rest of the information will fall back creating a tail which will keep going infinitely. The tail becomes a niche content. Just because it does not reach the front of the chart does not mean it's not valuable to someone else.
http://www.technollama.co.uk/whatever-happened-to-the-long-tail
But having all that content which does replicate from one another. Is that information valuable? Just like the saying goes in 'The Incredibles'
https://memegenerator.net/instance/67928108
So if there is a lot of content which are similar where is the value in it? The answer is in our attention. Being able to stay on and focus on something is the only value left from this floor of information. As I type this very post my attention is also shifting towards this youtuber who is playing a game and scaring the life out of himself. So summing the whole post up. We are now in control with what information we want to hear. As well as because information can now be easily found. The value in information is now our attention.